Picture
What is the CNS mark?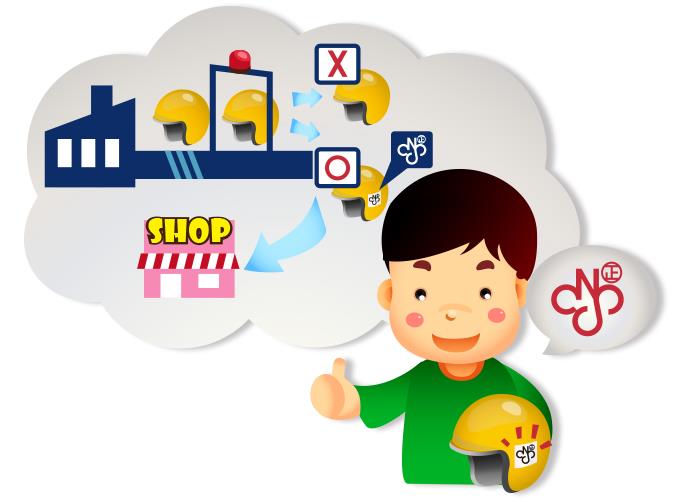 What is the CNS mark?
The CNS mark is the combination of the acronym of "Chinese National Standards" and the Chinese symbol "㊣", which means "being consistent with the standards." The verification system of the CNS mark has been implemented to promote the Chinese National Standards (CNS) since 1951. The CNS mark represents that the product's quality conforms to the national standards, and also that its quality management meets the requirements of the quality assurance system of international standards. Therefore, with this mark, the manufacturers can accordingly earn the trust of customers in order to expand their market, and the customers can also easily procure decent products with their benefits and rights ensured.
To obtain the CNS mark, the products need to conform to the quality requirements of our national standards, and the quality assurance system of the manufacturer also needs to comply with the quality control system (currently the CNS12681 (ISO 9001)) designated by the Bureau of Standards, Metrology & Inspection (BSMI).
Presently, many products in the market come from questionable sources, and some made-in-China commodities or inferior reused goods, such as: shabby water heaters and towels. They pose a danger to the lives of people. Therefore, BSMI is encouraging people to purchase only the products with the CNS mark, which can guarantee its quality.